March 26, 2013  By Tunde  Singleblackmale.com
This morning as I was getting ready for work, I took my phone into the bathroom to play music as I showered. I put the phone on shuffle and the first song up was Justin Timberlake's Spaceship Coupe off of his latest, 20/20 Experience. I've been playing the 20/20 Experience a lot. I don't think there's a track on there that I don't like. My favorite songs are Pusher Love Girl and Mirrors. His album is a breath of fresh air as far as R&B is concerned. Singers like Usher and Chris Brown seem to be moving more towards R&B/techno mashups.
No sooner did Spaceship Coupe finish playing, the next song started, which was I Luve Dem Strippers by 2Chainz ft Nikki Minaj. To say there was a glaring difference in the two songs would be an understatement. Not to say that I don't enjoy ratchet songs because it was in fact on my phone but I started to think, "Why don't rappers rap more about love?"
In my opinion (and I'm assuming the opinion of many others), it seems that the topic that rappers rap most about are sleeping with lots of women and not caring about them, how much money they make and freely dispense, and their propensity towards violence. What rappers are selling are fantasies. Rappers like T.I., 2Chainz, Jeezy and Pusha T are all above 30 years of age. I'm pretty sure they have either wives or long time girlfriends (I've considered the possibility that they may or may not cheat with reckless abandon). Rappers also don't stay rich by spending their money thoughtlessly. Those bottles they're popping in the club? I guarantee the owner provided them free of charge for making an appearance to draw customers to their establishment. Most likely they have an accountant and/or a financial advisor.
When I asked my timeline why the majority of rappers discussed the subject matter that they did, I was told that it was because talking about committing to one woman and financial responsibility isn't cool. I thought that most rappers took pride in being trendsetters and setting themselves apart from the crowd. Rapping about jewelry and liquor accomplishes neither. You want to really win my respect? Rap about something more powerful and uplifting and don't fall for the trap of discussing subject matter that do nothing but sell false dreams and false bravado.
So why don't rappers talk about love? Hypermasculinity and need for approval from other men. Have you ever heard that women don't get dressed up when they go out to attract men, but to compete with other women? This is the same theory when it comes to rappers. Rappers do their best to one up each other to prove who can be the most virile and macho. The longing for acceptance by other males makes the act of loving a woman not acceptable. It's seen as a weak emotion that only weak people fall victim to. Love isn't for the weak. Love is for the strong. It's not an easy emotion to deal with.
What about what hip-hop consumers want want? Arguments could be made that rappers are just giving listeners what they want. Outside of rap music, our society has a fascination with violence, easy money and sex so I can't realistically put this all on hip-hop but that is a different conversation for a different day.
Have you noticed that monotony that is rap music? Why do you think rappers don't rap about more diverse topics?
Original article here
Kanye West: 'Generally rap is misogynistic'
In a long interview with fashion website Showstudio, the rapper candidly discussed class, race, family and the roots of hip-hop's problem with women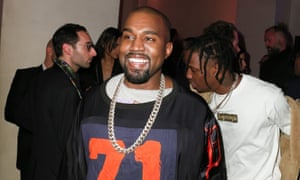 Michelangelo and Picasso, so often celebrated for their contributions to art history, now have something else in common. Kanye West likened himself to both artists in a circuitous two-hour interview that saw the Chicago rapper and fashion designer speak candidly about social class, race, misogyny in rap and the pressures of fame.
"All of my aspirations are things that currently only 60-year-old white people do," West said, in the video interview live-streamed by fashion site Showstudio. When asked why he referred to himself as a creative genius and visionary, West said: "Because otherwise I'm called celebrity. I'm called nigger. I'm called rapper. And when they use the word celebrity, nigger or rapper, it's not in a positive way. So I have to define who I am."
During a conversation with journalist Lou Stoppard that veered from personal anecdotes about struggling to break into fashion – "me sitting here, trying my hardest, and everyone laughing at me" – to family memories, West outlined his positive vision of a society that overcame class hierarchy.
"I want everyone to win. I don't even want to be in competition with everyone," he said. "I just want people to be the best thems and live the happiest lives possible. If you keep information and opportunity away from a certain group of people, then it's destiny that they'll stay part of a lower class." West's comments on class echoed views he'd shared during an interview in March, when he'd talked about class holding people back from success more than race.
West's optimistic outlook didn't keep him from frankly addressing questions about racial politics in America. He spoke about the legacy of slavery contributing to African American people's reluctance to speak with confidence and carve out their own space in public life. "Blacks, especially in America, have been raised with a slave mentality – they don't feel that they have the right to speak as loud as possible," he said. "And every time you hear a black person speaking as loud as possible, somebody's going to say: 'Look at those niggers over there'."
Over the course of the inteview, Stoppard asked West questions submitted by his friends, peers and fans. Most focused on race, fame and when West's forthcoming album would be released – still unconfirmed, for those wanting to know. "You want to deliver genius, you want to prove people wrong and prove people right that are fighting for you," West said, before likening the pressure of expectation around the album to being pulled apart by horses in all directions.
Lighter moments arrived elsewhere. London mayor Boris Johnson asked what West would do to make London better – "widen the streets" – while West's wife Kim Kardashian West asked what he would choose for his last meal. He opted, diplomatically, for some of her home-cooked fried chicken. But a fan-submitted question about the portrayal of black women in rap lyrics saw West offer one of his more hesitant and convoluted responses. "I definitely think generally rap is misogynistic," he said, after a pause. "Not that that's justifying the culture."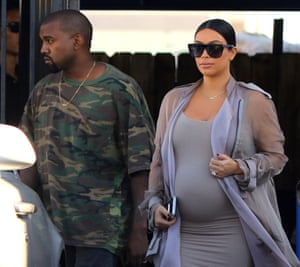 West spoke about rap music responding to trends, and communicating the current zeitgeist at the time that its lyrics are written. "There was a time when we had Afrocentric rap, and everybody was more like how Common is – 'my queen' and all that," he said. He described misogynistic lyrics as an outlet for men who've found themselves belittled, turning towards the women in their lives and lashing out at them in order to feel validated.
"So let's take that to the idea of a black male in America, not getting a job, or getting f*ed with at his job, or getting f*ed with by the cops or being looked down upon by this lady at Starbucks. And he goes home to his girl … and this guy is like … you just scream at the person that's the closest to you." West linked the use of misogynistic and violent language in rap to a "lack of opportunities" before switching tack and discussing hatred and racism.
Between sharing his pride about his wife's former stepfather Caitlyn Jenner's gender transition and labelling himself a humanist rather than feminist, West maintained that he understands his privilege as a celebrity. "Do I worry about being in the public eye and raising kids? Yeah. Any situation you're in you're gonna worry about raising kids. But it's champagne problems, too. There are people who can't feed their kids. I'm not gonna sit here and complain about these issues."
Original article here
London riots: Is rap music to blame for encouraging this culture of violence?
UPDATED 24 FEB 2012
BY PAUL ROUTLEDGE
WATCHING London's Self-Blitz on live television was a horrifying experience. I've lived in these riot-hit places and know them well.
The mayhem erupted overnight, but it has been building for years. And putting more police on the streets – while vital to end the threat to life and property – will not solve the crisis.
I blame the pernicious culture of hatred around rap music, which glorifies violence and loathing of authority (especially the police but including parents), exalts trashy materialism and raves about drugs.
The important things in life are the latest smart phone, fashionable trainers and jeans and idiot computer games. No wonder stores selling them were priority looting targets.
Stir into this lethal mixture the fostering of irrational anger against the world and disrespect for others and the end result is self-absorbed young people living at boiling point.
Tension is always there. You see it in their eyes, hear it in their voices and it can break out over the most trivial issues. I've been on the receiving end, threatened on a Number 12 bus to Peckham for no apparent reason.
In the short run, the civil authorities have to restore order on the streets, using whatever means are available. Society cannot function if marauding gangs of young men are free to terrorise neighbourhoods.
I don't care how "angry" these kids are. It's simply not on for ordinary people to be cowering in their homes, too scared to go to work or out to the shops. Or, even worse, petrified of the petrol bomb that could take their lives.
For the medium term, Cameron's government must rethink their security, employment and education policies. And fast. It is too glib to blame all this violence on ConDem policies, but they have undoubtedly contributed to it.
Cutting police numbers by 2,000 in the capital is unwise. Ending education maintenance ­allowances that prepare thousands of young people for work was a mistake. And half-hearted measures to bring down the appalling toll of youth unemployment are not enough.
But in the end only a change of culture, and the way these kids see the world about them, will work. I would ban the broadcasting of poisonous rap, and urge – require, even – schools to teach that the world is a much better place without pointless rage.
Original article here 
The protest song, originally released on N.W.A.'s Straight Outta Compton in 1988, echoes the anger and frustration expressed by supporters of the Black Lives Matter movement, but its perceived call to violence has many critics clamoring to censor the song for fear that it will incite listeners to act out in kind. Conservative commentator Bill O'Reilly said it was "very disturbing" that the song was still being distributed, and Bernard McGuirk called Ice Cube's refusal to stop performing the song "beyond disgusting."
But James M. Jasper, Ph.D., a CUNY sociologist specializing in the emotions of protest, stands by Ice Cube's refusal to self-censor. "Anger is a totally appropriate emotion for protesters," he tells Inverse. "You want people to go out in the streets and shout. You want people to go out protesting."
Music has played such a large part in protests throughout history because it creates a sense of solidarity by inciting strong emotion. "It makes you feel like you're part of a bigger whole, or larger cause," Jasper says. The emotional bond shared by people exposed to the same song — whether on the streets or online — can spur collective activities — dancing, marching, and chanting — all of which create a feeling of cohesion. In the Black Lives Matter movement, which has fought to gain recognition on the national level, this sort of mobilization is crucial. And using anger to fuel it is "totally appropriate," Jasper says.
"You go to a protest to feel angry. You're already angry. In some way you go to a protest to know you're going to feel even angrier," he explains. "F*k Tha Police" is not a trigger; it's an echo chamber. But what's most crucial to realize is that it's not, in itself, a call to violence.
What critics fail to understand is that the strong emotions aroused during a social movement or protest don't necessarily translate into shootings, Jasper says. While MC Ren's line on the original N.W.A. track — "I'm a sniper with a hell of a scope/Taking out a cop or two, they can't cope with me" — is pointedly aggressive and especially uncomfortable to hear in light of recent events, it remains a vehicle for anger, not violence. "Music is neither necessary or sufficient for violence," he says.
He does concede that music can make it easier for people with violent intent to actually act, explaining that putting on loud music could get the adrenaline flowing and make it easier to actually do something. But there is no evidence to says that violent music directly begets violence in a social movement. "It's a powerful song," he says. "But 99.999 percent of people who listen to it will not get a gun and start shooting at cops."
One thing to keep in mind, he points out, is that the lyrics of a song are much less important than its musical elements — its beat, tempo, and melody — and shouldn't be given too much weight. Even a song like "F*k Tha Police", in which Ice Cube declares there'll be a "bloodbath of cops/Dying in L.A."? "I wouldn't worry about the lyrics so much as people do, especially for outsiders," he says. "All they learn, all they see are the lyrics. They don't experience the music. They aren't there feeling the feelings of the music."
That's the point that Ice Cube's critics are so blatantly missing. Yes, "F*k Tha Police" is a shocking title for a song. Yes, its lyrics depict and defend alarming acts of violence. But focusing on what the song says is less important than asking why people want to listen to it. And perhaps understanding why is impossible to grasp unless you know how it feels to be compelled to do so. N.W.A.'s classic anthem is a song of protest, indignation, and outrage, feelings that are entirely appropriate given the frustration experienced by supporters of the Black Lives Matter movement — and feelings that are largely, consistently misunderstood by those watching from the outside.
During a recent march commemorating the brutal shootings of Alton Sterling and Philando Castile one sweltering evening in New York city, protestors marched on Times Square, tirelessly chanting "Hands up, don't shoot," and "Whose streets? Our streets." But the crowd's tone changed sharply as police forces started lining the sidewalks. Cries of "F*k the police" began to surface above the din, echoing in waves throughout the crowd. Were people violent? Not at all. Were people angry? Of course they were. But they had every right to be. [not]
Rap Music, Brainwashed Youth, and the Power of Hip Hop Culture
Posted: September 30, 2013 in Uncategorized
Tags: African American, Black, conspiracy, Hip Hop, incarcerated youth, knowledge of self, lyrics,Music Industry, Prison Industrial Complex, racism, Rap, Rappers, school, students, youth
As a Hip Hop purist, I've always hated the fact that most commercial rap music promotes negative images and messages.
Having used Hip Hop culture as a medium to empower youth for the last 15 years, I've seen first hand how mainstream rap impacts young impressionable minds. It is disturbing. Having also worked with incarcerated youth, I've seen how rap that glorifies irresponsible and criminal behavior has become the soundtrack to their daily lives.
The music industry's role in promoting negative music has been a hot topic for many years. I've personally written about it extensively. What is too often under reported is how young people, including incarcerated youth, are directly impacted by the music. Although the overall effect is easy to imagine, specific details are extremely revealing. Here are some of my personal observations gathered from years of work with teens in traditional schools and juvenile detention centers.
When asked to explain what Hip Hop consists of, the majority of kids list violence and gangs as being elements of Hip Hop.
When asked to list what their favorite artists rap about, the overwhelming majority list guns, sex, violence, cars, thugs, jewelry, and money as popular topics.
When asked to name rappers with positive lyrics, most kids name Drake, Tupac, and Kendrick Lamar (within the last year) but seem unaware of any others.
When asked to name female rappers, the overwhelming majority can only think of Nicki Minaj.
When asked if rap music influences them, the majority say yes.
When asked if they know anyone who tries to emulate what rappers do, 99% say they know one or more people who do.
The majority of girls say that most boys seem to learn how to treat girls from their favorite rappers.
The majority of boys say that rap music has taught them that girls cannot be trusted.
Over half of kids use slang they picked up from the newest songs in their everyday conversations.
99% of kids get all of their music for free. Most have never even owned a CD.
The majority of kids only know commercial rappers and aren't very familiar with the underground scene.
Most kids don't realize that they can use the internet to discover new artists and end up only acknowledging rappers who top the charts.
Half of all youth state that they've never heard rappers use big words.
The overwhelming majority of incarcerated youth say they listen to "gangsta shit" to pump them up to get high or commit a crime.
Over half of incarcerated youth refer to rappers who glorify negativity (ex: Chief Keef, Gucci Mane, Lil' Boosie, 2 Chainz, etc) as "real shit" while rappers whose content is more progressive are labeled "weak" or "corny".
Over half of incarcerated youth dream of becoming rap stars when they get out of jail.
During rap writing sessions, most kids write about the same topics commercial artists rap about. 99% of incarcerated youth have an extremely difficult time writing about anything else besides the streets.
Half of incarcerated youth say that slow and bass heavy instrumentals (trap music) inspire them to do negative things. They say "something" in the beat has an effect on them.
The previous data is usually gathered within the first few days of working with youth. After I've had enough time to teach kids about Hip Hop culture, the music industry, and the "Commercial Rap to Prison Pipeline", I expose them to pioneers and iconic Hip Hop artists as well as new underground and independent rappers, of whom most of them have never heard before. Some of these artists include:
Grandmaster Flash & the Furious Five, Run DMC, Public Enemy, Rakim, Big Daddy Kane, MC Lyte, Dead Prez, Pharoahe Monch, Homeboy Sandman, Sa-Roc, Supastition (AKA Kam Moye), Jay Electronica, and Ill Camille.
After having spent a few sessions with me:
The overwhelming majority of kids say that the artists I've introduced them to sound better than commercial rappers.
Most kids wonder why radio doesn't play these artists in heavy rotation.

Most say that they didn't know rappers could speak intelligently and still sound good

.
About half of the kids state that mainstream rappers sound stupid in comparison to these newly discovered artists.
Many of the kids who are aspiring rappers ask me what they can do to become better lyricist.

The majority of them are mad at the mainstream music industry once they're exposed to alternatives and conclude that the industry is intentionally promoting music to "brainwash" them.
These findings are both disturbing and hopeful. As I've stated in previous articles, mainstream rap music can't be blamed for all of today's social ills as unemployment, poverty, gangs, drugs, failing school system, and institutionalized racism are the real culprits.
However, mainstream rap's impact on youth cannot be ignored and has undoubtedly contributed to an already troubled society. Still, when seeking solutions and innovative ways to effectively reach our youth, it's good to know that Hip Hop culture, in the right hands, can have the kind of impact on young people that may help to save their lives.
Find this article at: http://raprehab.com/rap-music-brainwashed-youth-and-the-power-of-hip-hop-culture/

Some positive rap music…. 
Lecrae – All I Need Is You 
LZ7 – Give Out The Love
LZ7 – Symphony (Lyric Video)
LZ7 – So Good

LZ7 – Whoever Said (Lyric Video) ft. Guvna B


Twelve24 – Higher (feat. Deronda K. Lewis)